Tribe Advisory is a regulated financial services practice that advises clients at all points of the infrastructure asset cycle.  It focuses on the commercial and financial aspects of infrastructure transactions including transaction structuring, debt and equity raisings, refinancing, mergers and acquisitions.    
Tribe Advisory is based in Abu Dhabi Global Market and is licensed and supervised by the ADGM Financial Services Regulatory Authority.
Our assignments broadly fit into three main categories:
GREENFIELD NEW BUILD ADVISORY AND DEVELOPMENT
Scope
We assist developers in structuring and implementing greenfield projects. Our services include sourcing  Engineering, Procurement and Construction (EPC) and Operations and Maintenance (O&M) contractors, supporting bids for PPP projects, raising debt and equity , and licensing and permitting.
Our Clients
– Infrastructure developers and investors 
– Concession grantors seeking robust, fair, long-term                structures
ASSET DIVESTMENTS / SPIN-OFFS / CAPTIVE INFRASTRUCTURE FUNDS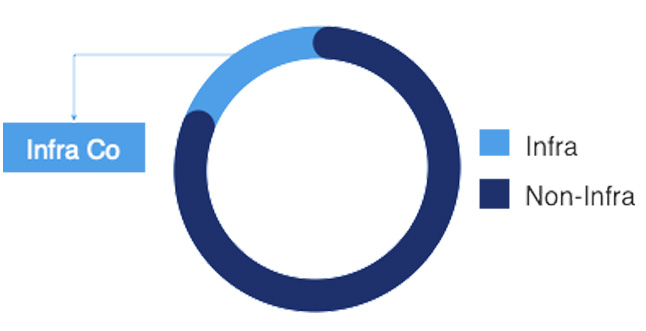 Scope
We support asset owners in structuring long-term concessions around existing infrastructure assets ensuring they are suitable for long-term financing
Our Clients
– Master developers looking to focus on core activities              and not infrastructure
– EPC contractors assessing ways to defer costs to end              clients on infrastructure elements of a project
Scope
We help developers and investors identify assets for acquisition, and execute transactions.  We undertake due diligence and valuation of assets and manage the acquisition process
Our Clients
– Infrastructure developers
– Private equity funds
– Infrastructure asset owners & investors
Sharjah Hamriyah 1,800MW Independent Power Project
The first Independent Power Project (IPP) for the Emirate of Sharjah comprises the design, build, financing, operation and maintenance of a highly efficient gas-fired combined-cycle power plant with maximum generation capacity of 1,800MW. 

DISTRICT COOLING
Tribe is a leading advisor in the Middle East district cooling space. We have advised a range of grantors and developers across the region on over 20 district cooling transactions comprising in excess of 500,000 tons of refrigeration (TR) capacity.
WASTE TO ENERGY
Tribe is the leading advisor in the Middle East Waste to Energy sector and has had an active role on every  project financed Waste to Energy project in the region. Tribe is also active in the Waste to Energy sector in Australia, Asia and the UK in both its capacity as developer and advisor. 
WATER AND WASTE WATER
Tribe has extensive experience in the regional water and wastewater sectors. We have supported numerous international and regional developers across multiple bids for water projects across the GCC.
RENEWABLES
Tribe's financial advisory capabilities extend to the renewables sector. Tribe has advised on a number of greenfield bids, in addition to the the largest solar acquisition in the Middle East. 
POWER
Tribe is an active advisor and has been involved in multi-billion dollar power projects across the GCC; advising both grantors and developers on both primary and secondary transactions.
TRANSPORT
Tribe has led major transport private-public partnership (PPP) transactions in Asia. In the Middle East Tribe is observing the space closely and is well placed to support grantors and developers with the growth of the sector.
SOCIAL
Tribe is active in the social infrastructure sector and has the skills and track record to support players looking at social housing, staff accommodation, hospitals, schools and other social infrastructure assets developed under public-private partnership (PPP) structures for both grantors and bidders.
HYDROGEN
Tribe is a leading advisor in the emerging hydrogen sector, and is active on a number of mandates across the Middle East within the space, working with both grantors and developers on delivering large scale hydrogen projects.